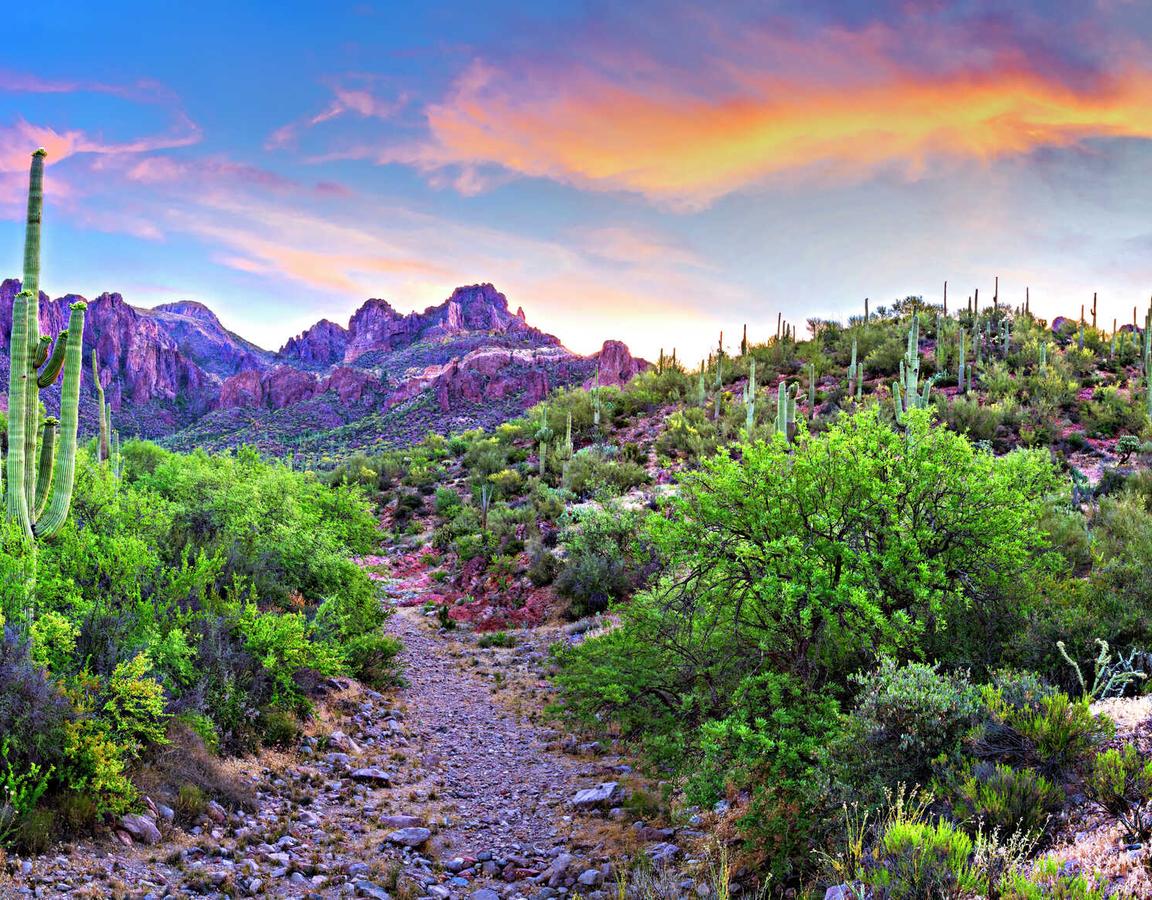 Neighborhoods in Phoenix, AZ
Phoenix has big-city attractions and convenient access to endless adventures. With over 300 days of sunshine, this is the perfect place to call home.
Phoenix has big-city attractions and convenient access to endless adventures. With over 300 days of sunshine, this is the perfect place to call home.
Request Info
Schedule Appointment
Find Your Home Sweet Home
New construction homes designed to fit your lifestyle are for sale near Phoenix. Discover the perfect retreat for your family when you select one of our many floor plans available in our amenity-rich neighborhood.
More About Phoenix
Phoenix is Arizona's most populous city, with over 1.6 million residents; the entire Metropolitan area is home to nearly 5 million. The city's surrounding areas make this region one of the fastest-growing parts of the country. On your days off, spend time outdoors exploring the beauty of the Sonoran Desert, mountain biking, or boating on one of many nearby lakes. If you'd prefer a date night, Phoenix hosts more than 200 concerts annually, has over 100 museums and nearly 3,000 restaurants! The area is home to 5 Fortune 500 companies, and many large corporations have operations in the valley. It is a significant semiconductor player, with Intel and TSMC currently building new fabrication plants.
Frequently Asked Questions
Where is Phoenix and what is it?
Phoenix is a city in Arizona, but also the name commonly used to refer to the state's metropolitan area. Phoenix is located in the Southwestern United States, about midway between Tucson and Flagstaff in the south-central part of the state. Phoenix is also the capital of Arizona.
What are some nearby cities that make up the Phoenix metropolitan area?
Gilbert, Goodyear, Buckeye, Scottsdale, Tempe, Mesa, Glendale, Avondale and Cave Creek are a few cities located within the Phoenix Metropolitan area. In 2020, the metropolitan area population was approximately 5.05M people, according to statista.com.
What makes Phoenix a great place to call home?
The weather is a significant factor in people's decision to relocate to Phoenix, which gets about eight months of near-perfect weather annually. Phoenix's economy usually outperforms national averages in growth and job opportunities. There are also countless outdoor activities to occupy your time. Flagstaff is just a two-hour journey north if you want to go snowboarding or skiing and there are several mountains and lakes nearby.
What is Phoenix known for?
Phoenix is known for hot summers, snow-free winters, its good economy and proximity to the Grand Canyon. It was the nation's fastest-growing large city in 2021 and has been in the recent past because of its business-friendly atmosphere, ample employment possibilities and low cost of living.
Which universities are in or near Phoenix?
More than half a million students are enrolled in 17 colleges in Phoenix and 29 within a 50-mile radius. All of which have multiple campuses. The largest universities in the state include Arizona State University (ASU) in Tempe, The University of Arizona (UofA) in Tucson and Northern Arizona University (NAU) in Flagstaff.
Does Terrata Homes have new homes for sale in Phoenix?
While Terrata Homes doesn't have any homes in the city of Phoenix, we do have new homes for sale in Goodyear, which is just west of the city of Phoenix. Call (877) 968-3688 to schedule an appointment.
What are some of Phoenix's best attractions?
World-class golf, museums, restaurants, resorts and professional sports teams are just a few of the best Phoenix attractions. Popular attractions include Phoenix Art Museum, Heard Museum, Arizona Science Center, Camelback Mountain and Tempe Townlake. The Phoenix Suns and the Arizona Cardinals, Coyotes and Diamondbacks also help attract nearly 19 million people to the city every year.
Which utility companies & service providers serve Phoenix residents?
If you're looking for power, Arizona Public Service (APS) and Salt River Project (SRP) are the two electricity providers. Southwest Gas handles Phoenix's gas utilities. The biggest Internet Service Providers (ISP) are CenturyLink, Cox Communications, UltraHome Internet, Mediacom and HughesNet.
What's employment like in the Phoenix area in 2022?
To begin 2022, unemployment in Phoenix is at 6.6% (6.0% U.S.), future job growth is at 48.2% (33.5% U.S.), recent growth -2.0% (-6.2% U.S.), three-year growth 4.3% (-3.6% U.S.), five-year growth 11.9% (-0.7% U.S.), and 10-year growth 22.6% (6.3% U.S.). Source: bestplaces.net.