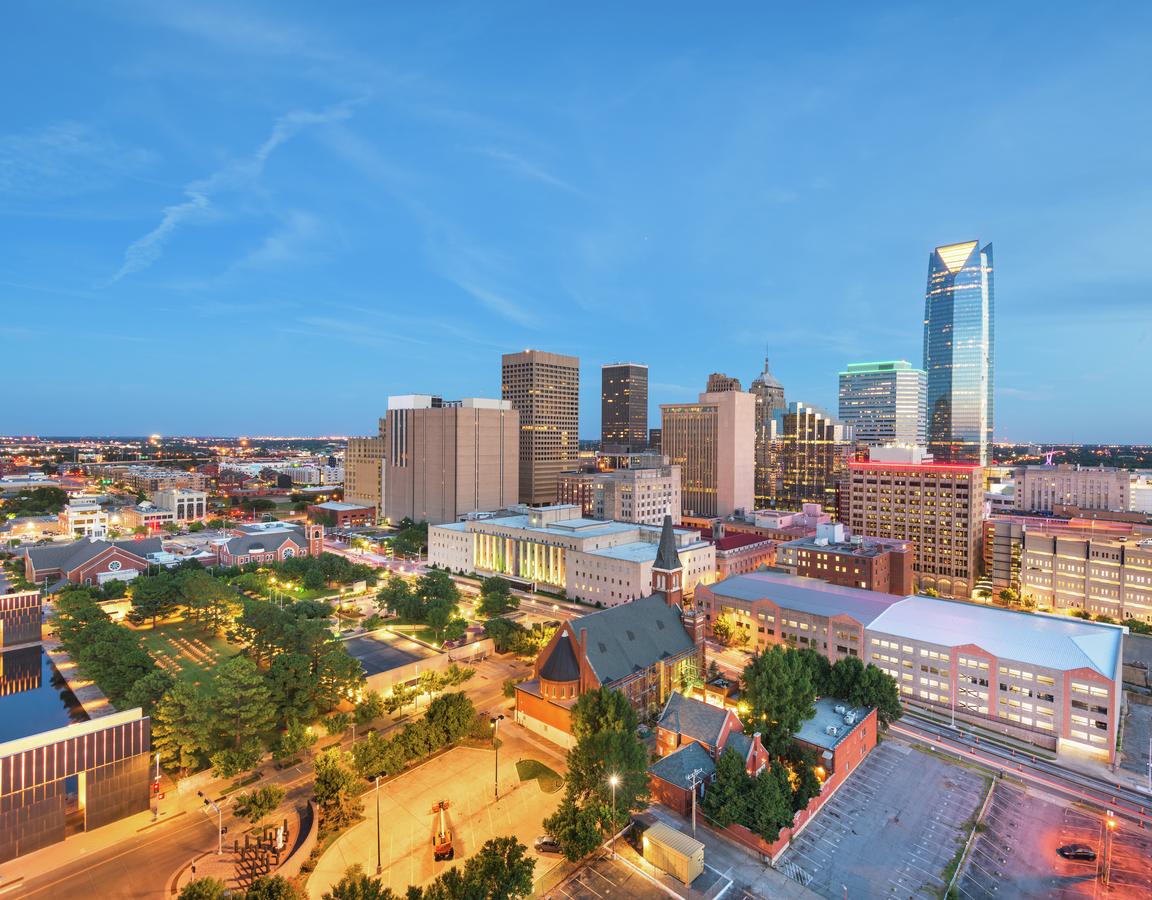 Neighborhoods in Oklahoma City, OK
A fantastic place to call home, Oklahoma City offers big-city conveniences in a growing town that is family-friendly.
A fantastic place to call home, Oklahoma City offers big-city conveniences in a growing town that is family-friendly.
Explore Our Neighborhoods
Blanchard, OK
Starting from
$414,900
2,602 - 4,045 Sq. Ft.
Winter Creek Golf Course

Swimming Pool

Community Clubhouse
(800) 805-0761
Call Now
Request Info
Schedule Appointment
Find Your Home Sweet Home
A fantastic location near the attractions of downtown, paired with incredible amenities inside the neighborhood, create the lifestyle you have been dreaming of. A variety of new construction floor plans with spacious layouts and designer finishes are now available in our Oklahoma City area neighborhood.
More About Oklahoma City
Welcome to OKC, the capital and most populous city in Oklahoma. For decades Oklahoma City has experienced steady growth. In 2021, Rocket Homes named it the third most affordable big city in the United States. Residents enjoy indoor and outdoor activities year-round, including professional sporting events and everything you expect in a thriving downtown area. Plus, there is always access to family fun at parks, museums, and gardens throughout Oklahoma City. The city's economy has diversified in recent years, but technology, energy, and livestock remain the top economic drivers.
Frequently Asked Questions
Where is Oklahoma City located within the state?
Oklahoma City is in the middle of Oklahoma, North of the Dallas-Fort Worth area on the I-35 Corridor. The city is the state's most urbanized area and the largest of the eight-county Oklahoma City Metropolitan Statistical Areas in Central Oklahoma.
What are the largest cities by population near OKC?
Tulsa is home to 413K residents, Norman 128K, Broken Arrow 114K and Edmond 94K. These suburbs are short distances from OKC, with 681K residents. Source: oklahoma-demographics.com
Why do people flock to Oklahoma City?
Oklahoma City has excellent air quality, one of the cleanest in the nation, beautiful weather with four seasons and stress-free peak hour commutes. The city is #4 on Bankrate's 2022 list of America's best places to live.
What is Oklahoma City best known for?
Oklahoma City is known for the cowboy culture with fantastic BBQ food and steakhouses. It's the only capital city in America with a working oil-well, and it's the Horse Show Capital of the World. The city and nearby suburbs offer a low cost of living compared with other capital cities throughout the nation.
What are the best colleges & universities in OKC?
There are several higher-education schools for residents to attend in Oklahoma City. These schools include Oklahoma City University, University of Central Oklahoma, Oklahoma Baptist University and Oklahoma Christian University. There are several other higher education institutions in the metropolitan area, including schools for specific trades and career paths.
Where can I buy a new house in OKC from Terrata Homes?
Terrata Homes has gated luxury homes for sale in Blanchard, OK. Winter Creek is a golf-course community with world-class amenities and half-acre homesites. Call (800) 805-0761 today to schedule your visit.
What are Oklahoma City's most popular tourist & weekend attractions?
With so much to do on any given day in OKC, tourists and residents rarely have the time to explore all of their options. The most popular attractions include the Bricktown Entertainment District, OKC Museum of Art, City Zoo and Botanical Gardens and Frontier City & Six Flags Hurricane Harbor. It's home to more than a dozen national and world championship horse shows each year.
Who provides electricity, internet & natural gas in Oklahoma City?
Oklahoma Gas and Electric (OG&E) provides Oklahoma City's residents with gas and electricity. When looking for your internet service provider, you have AT&T, Cox, SuddenLink, EarthLink and a few other options.
What does the employment market look like in OKC?
Oklahoma City has had tremendous job growth. In the last ten years, employment growth in OKC has climbed by 10.5%. The unemployment rate in February 2022 is 4.7% (compared to the national average of 6.0%) and future jobs are expected to grow by 29.5% (just below the national average of 33.5%). Source: bestplaces.net