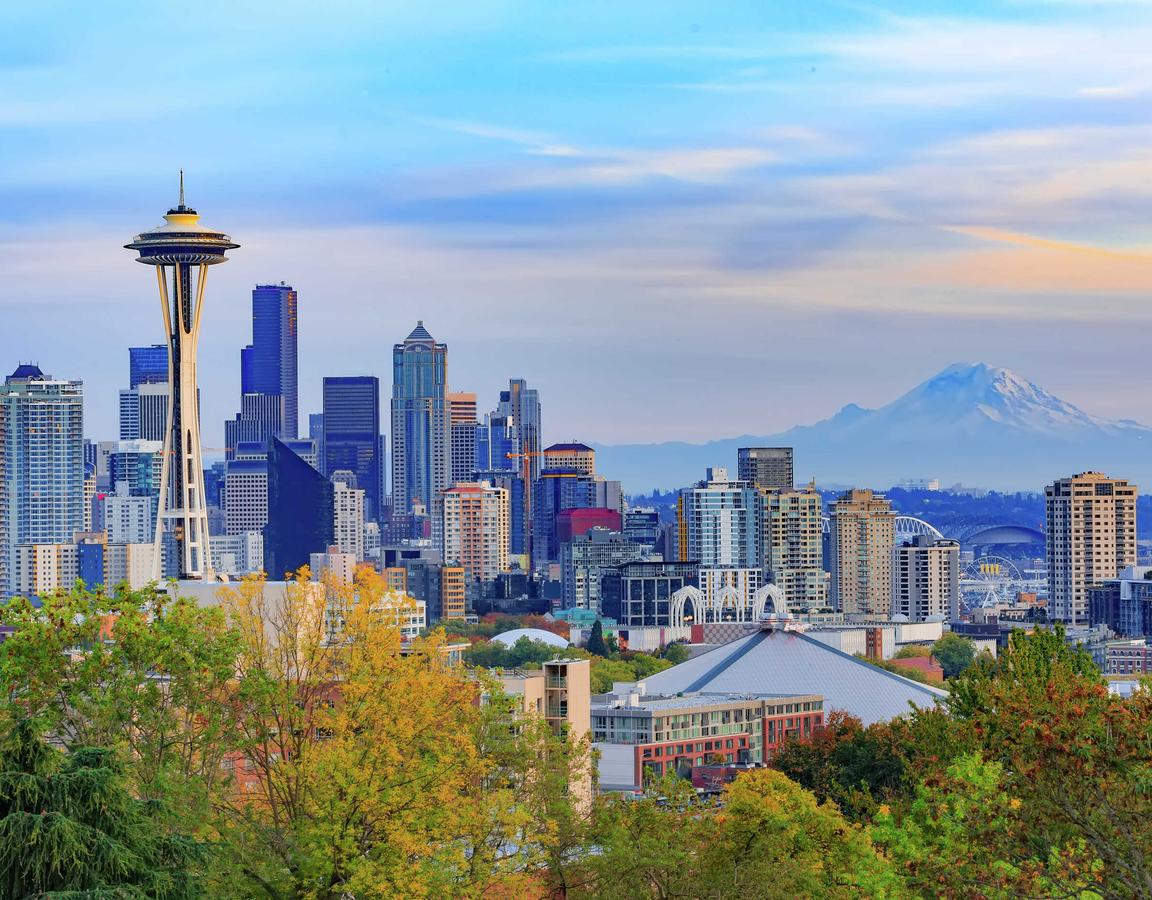 Neighborhoods in Seattle, WA
Best known for its coffee and the Space Needle, Seattle has a vibrant culture and fantastic outdoor recreation opportunities, making it the perfect place to call home.
Best known for its coffee and the Space Needle, Seattle has a vibrant culture and fantastic outdoor recreation opportunities, making it the perfect place to call home.
Explore Our Neighborhoods
Move-in Ready
Puyallup, WA
Starting from
$879,900
2,586 - 3,238 Sq. Ft.
Expansive 9-Acre Nature Preserve

Nature Trail

Exercise Stations
(866) 889-5262
Call Now
Request Info
Schedule Appointment
Find Your Home Sweet Home
Beautiful, new construction homes with thoughtful floor plans carefully crafted by a team of experts are for sale near Seattle. Our gorgeous neighborhood offers an incredible lifestyle and a welcomed retreat from the hustle and bustle of the busy city.
More About Seattle
Seattle is a large seaport city located between Puget Sound and Lake Washington. Surrounded by water, forests and mountains, Seattle enjoys a temperate climate with cool winters and short dry summers. Residents enjoy year-round outdoor activities, beautiful scenery, and a thriving downtown area. With its recognizable cityscape, Seattle is home to artisan coffee shops, premium cuisine, and a vibrant music scene rich with history. Seattle has a strong and diverse economy with career opportunities in numerous industries. Ten fortune 500 companies have headquarters in Seattle; Internet and technology giants fuel the city's startup culture.
Frequently Asked Questions
Where is Seattle, Washington?
Seattle is on the West Coast, in King County, Washington, between the saltwater Puget Sound and Lake Washington. It's near the Canadian border and is a seaport city near the Pacific Ocean. As an essential oceanic port, Seattle hosts more than 700,000 people and is a large metropolitan area with more than 4 million residents. Seattle's longitude and latitude coordinates are 47.6062 degrees N and 122.3321 degrees W.
What is the weather like in Seattle?
Seattle enjoys a temperate climate with Mediterranean and oceanic features based on the source. These produce wet and cool winters, along with dry, mild summers. Residents usually say that Seattle has short summers (rarely reaching 90 degrees) and long wet winters. Without temperature extremes, the entire area is protected from heat waves and cold winters, allowing residents and tourists to enjoy outdoor recreation year-round.
Does Terrata Homes have new homes in the Seattle area?
Yes, Terrata Homes has a lovely neighborhood of single-family luxury homes in the Seattle area. These new homes include premium finishes selected by designers, open floor plans and incredible features. View our neighborhoods to learn more!
What is the largest port in Seattle?
Seattle is a primary gateway for international trade with Asia and one of the most critical departure points for Alaskan cruises and cruise tourism. The city relies on The Port of Seattle as its most prominent maritime logistics center in Seattle.
What is the economy like in Seattle?
Seattle's robust and thriving economy has a rich startup scene fueled by internet, technology and logistics giants. The city is home to old industrial companies, ports, research institutes and health organizations. With a population of more than 4 million, the metro area also enjoys a vibrant retail scene with recreational, culinary and entertainment venues. Seattle's economy has numerous opportunities in various industries and for individuals at every career stage.
Who are the top employers in the Seattle area?
The top employers include Amazon, Starbucks, T-Mobile, Nordstrom, Microsoft, the University of Washington, Trident Seafoods and Carex.
Ten Fortune 500 companies have their headquarters in the larger Seattle metro area. These include Amazon, Costco, Microsoft, Starbucks, Paccar, Nordstrom, Weyerhaeuser, Expeditors International, Alaska Airlines and Expedia.
What are some of the attractions in Seattle?
Despite the high number of rainy days, Seattle's mild temperatures allow year-round outdoor recreation. The city is home to vibrant farmers' markets, including Pike Place Market, Renton Farmers Market, Columbia City Farmers Market, University District Farmers Market, Queen Anne and Wallingford. Residents get to enjoy outdoor fun at Seward Park, Chateau Ste. Michelle Winery and Bainbridge Island. You can discover artisan coffee shops and premium culinary venues downtown. Pioneer Square is excellent for those who love revival architecture, art galleries and bookstores.
Are there any major league sports teams in Seattle?
Yes, Seattle is home to four professional sports teams with year-round sports events. Residents cheer for the Seattle Seahawks, Seattle Sounders, Seattle Mariners and the Seattle Kraken.